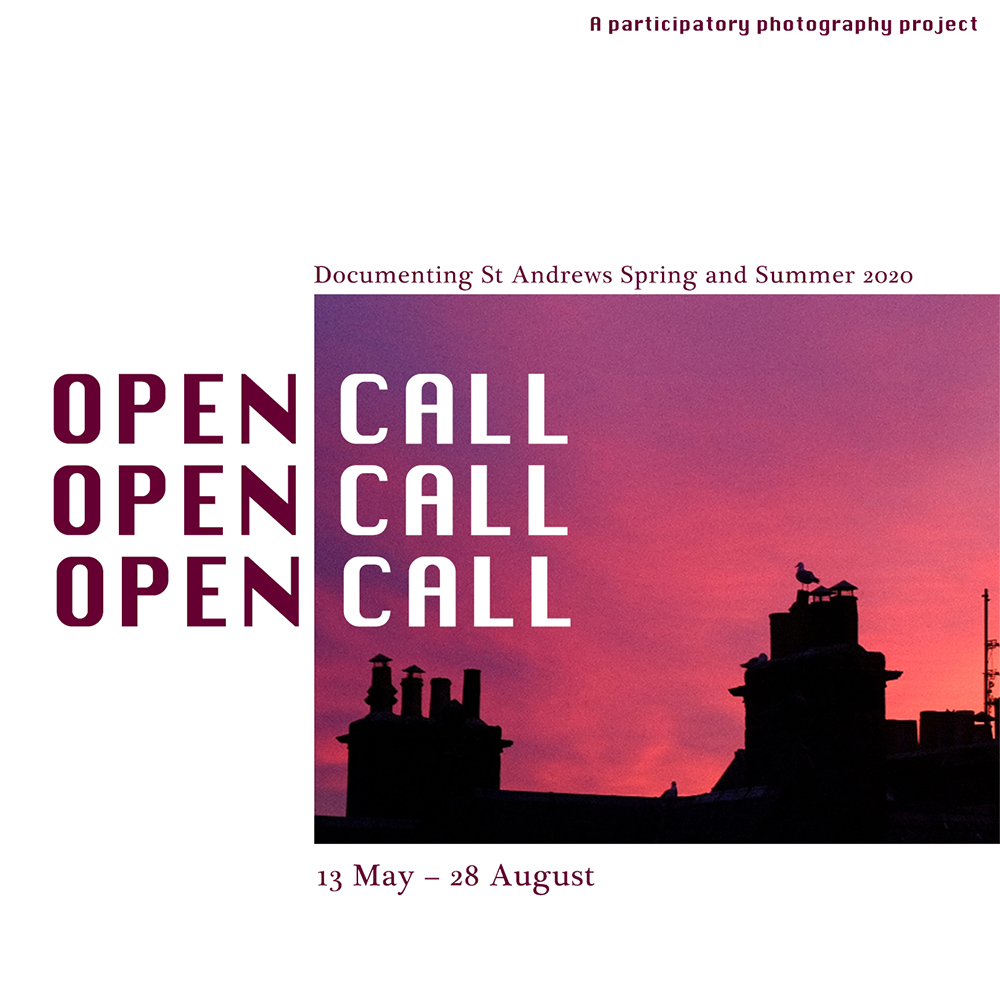 Open Call
Documenting St Andrews: Spring and Summer 2020
What is the town of St Andrews like during the pandemic? What are the townspeople doing? How are the workers and the students, the elderly and the young? And the seagulls, the ducks, the crabs, the oak trees, the bell towers and the relentless waves of the North Sea. What is happening in St Andrews and what is not?
Documenting St Andrews: Spring and Summer 2020 is a participatory project that produces and reproduces memory about St Andrews through photographs. The call for submissions is open to anyone using photography to document St Andrews between early March and late August 2020. Documenting is understood in its broadest sense here, derived from photography's capacity to capture and preserve fleeting moments, and encompassing all kinds of ordinary shots. At the end of this summer, the photographs submitted to the project will cumulatively make up a unique image archive.
The project welcomes snapshots of parties from the 'photo gallery' of your phone taken at the beginning of March; it also anticipates photographs of the town on breezy July afternoons. We accept, among other formats, JPEGs, as well as photographs of the film that some of you will hasten to develop once darkrooms reopen.
Lossy image formats and social media are nothing new. But the combination of the two seems to be reproducing ideas that fetishise high resolution and beautiful shots, as well as enabling image environments permeated by advanced commodification through copyright, advertising, and collecting viewer data. Instead of rejecting beautiful and high-resolution images, the project wants to set up a more inclusive platform where photography functions as a participatory event within the community.
The project takes place in two spaces—on Instagram @documentingstandrews and in St Andrews. The virtual space and the physical space interact, intersect, converge, and part ways. It is our hope that photographs, which slip in and out of the two spaces in the form of digital files, can stitch together what seem distantly separated in the time of a global pandemic through creating collective memories that resonate across temporal and spatial boundaries.
This project is initiated by Weitian Liu, a research student at the University of St Andrews pursing an Mphil in History of Photography.