Nick Hedges' photographs for Shelter 1969-72
In 1968, Shelter employed Nick Hedges to document the oppressive and abject living conditions being experienced in poor quality housing in the UK. We commissioned the work in an effort to raise consciousness about the extent of unfit living conditions and to illustrate, in human terms, what the real cost of bad housing was.
A number of Nick Hedges' images are on display on large billboards in St Andrews Square in Edinburgh this month, if anyone recognises the people photographed or know what happened to them they are encouraged to contact Shelter – you can do by emailing
The thing about people living in slum housing is that there is no drama…it's about the absolute wearing down of people's morale in a quiet and undemonstrative way.

Nick Hedges
View of Glasgow tenements © Nick Hedges/Shelter 1971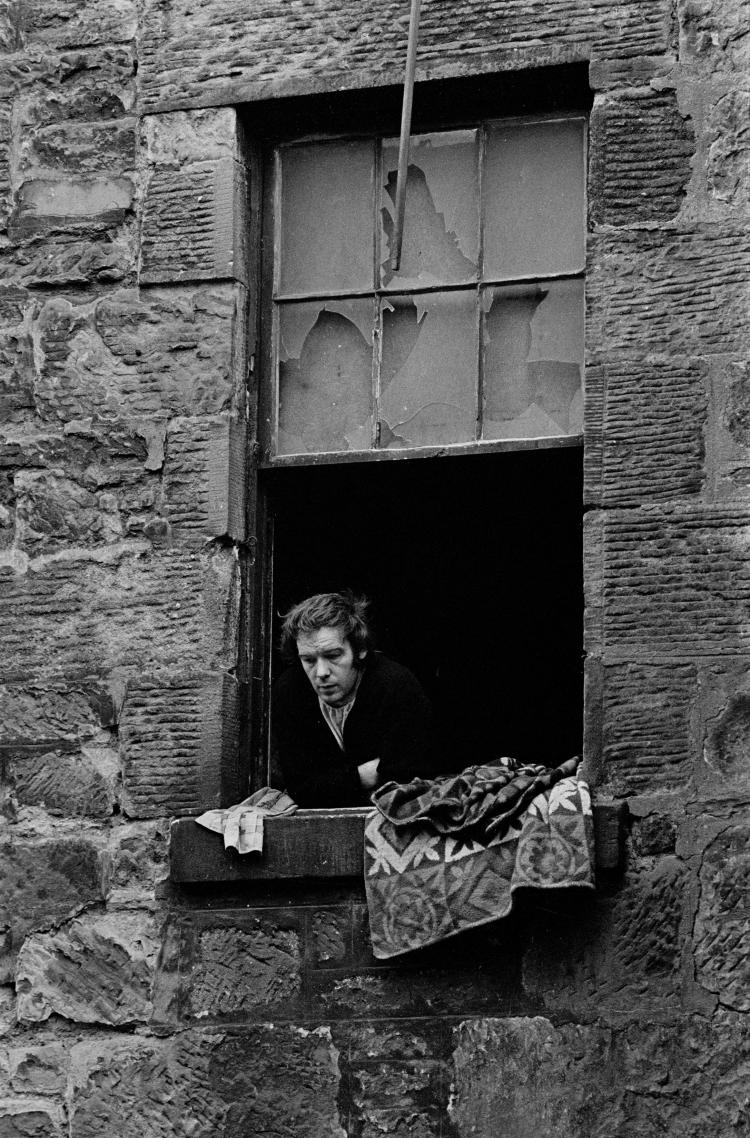 See a link here on the Shelter website for Nick Hedges' honest and striking account of his time photographing in Scotland for Shelter.