Over here at Document Scotland we enjoy the work of Iain Sarjeant, who is based up north, a tad north of Inverness. But Iain's location doesn't stop him from wandering the streets of Scotland capturing his quietly observed moments. We've previously run some of Iain's work from his 'Out of the Ordinary' project, but here we showcase some of his newer work from Leith, Edinburgh, which has recently been released as a small book in a limited edition of 150. – Jeremy Sutton-Hibbert
Regeneration, by Iain Sarjeant.
"Leith is the port and waterfront of the city of Edinburgh, and like many similar areas in other cities it has undergone major redevelopment in recent years. The landscape has a strong industrial and historical feel, but dramatic regeneration has seen office blocks, shopping complexes and luxury flats radically change the skyline. For me, this contrast makes it a fascinating place to wander and observe – a landscape of constant change, with diverse architectural styles and building types alongside open areas of land in transition.
This series of photographs, taken between 2010 and 2013, aims to explore the effects of these rapid changes on the landscape of Leith.
It wasn't a body of work that was pre-conceived. I initially visited Leith as part of my Out of the Ordinary project, quite early on. I spent a morning there just wandering and was really taken by the diversity of interest. It struck me that there was a slightly different story, or subject, to capture here – a landscape in constant transition with industrial, historical, residential and commercial all sitting side-by-side. Here was a traditional, industrial location re-defining itself as a modern, dynamic, vibrant place. For me, this created fascinating visual interest so I decided to work on a separate project to explore Leith in a bit more detail.
I visited frequently between 2010 and 2013, and found many changes each time – quite a few of the scenes in the book no longer exist, and I like this historical element to the project also." – Iain Sarjeant.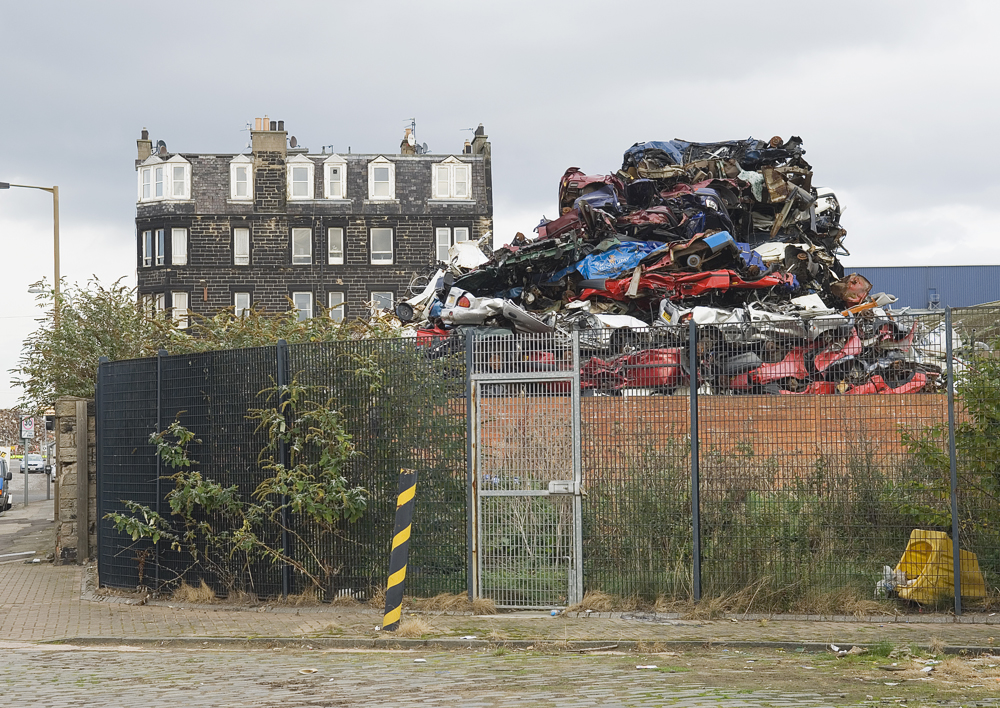 To view more photography work by Iain Sarjeant please visit his website.
Iain Sarjeant's book of the above work, 'Regeneration' is available to buy via Brown Owl Press, priced £8.00.