Document Scotland is delighted to showcase Shetland Reconnaissance by Richard Chivers, one of the photographs from the MAP6 Collective. Here he explains a bit about the work.
"The Shetland Islands geographical positioning as the UK's furthest northerly landmass, has over the last 100 years, made it a key strategic observation point for the Military to defend the UK from foreign activity.
During WW1 and WW2 there were many observational posts across Shetland that were used to defend key areas of the Island to stop invasion and inform the mainland of any imminent attack.
During the Cold War strategic observational posts and communication systems were set up on Shetland, observing through Radar any activity in the North including that of the Russians. This included a Remote Radar Station at Saxa Vord and NATO's ACE High communications system, allowing long-range communications between NATO's high command across the rest of Europe.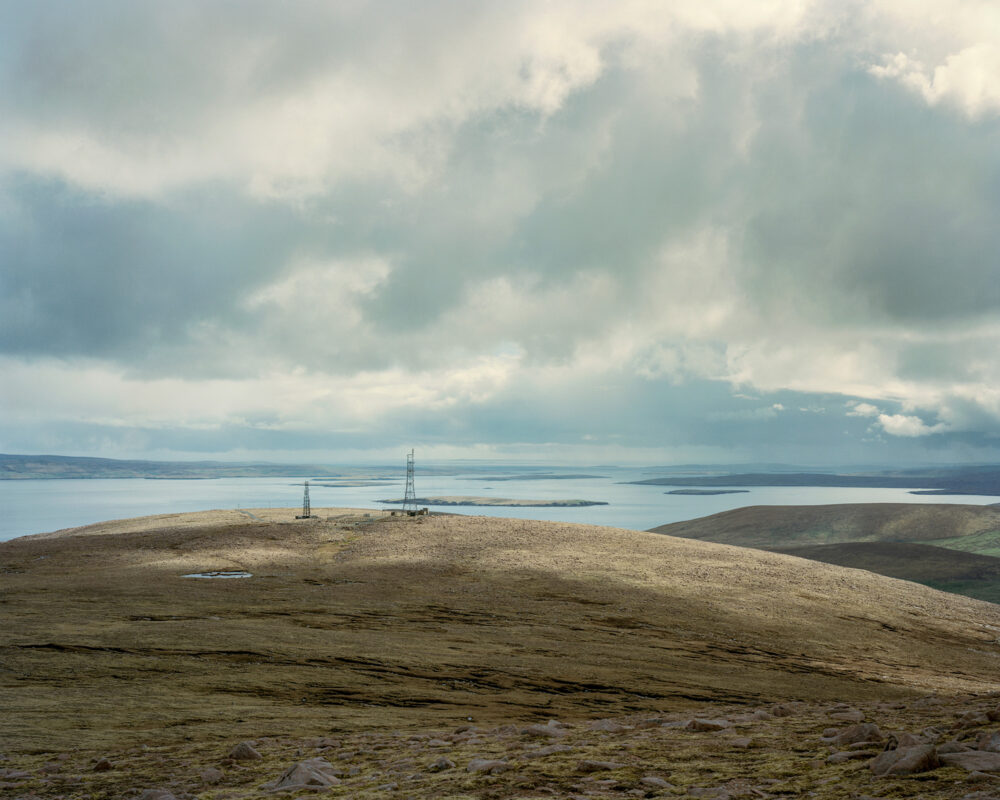 At Saxa Vord on Unst the Remote Radar station closed in 2006 but as of July 2019 has recently been reinstated to full capacity to monitor the Russian threat once again.
For this project I visited these key Military sites and became interested in the Geography, Topography and history of the landscape. To slow myself down and pick up as much detail as possible I photographed most of the work on a 5×4 large format film camera. This felt important as it meant I spent many hours at each site observing the constantly changing weather conditions and was able to appreciate the desolate nature of the landscape.
The work was made in collaboration with the MAP6 collective, each photographer choosing a different theme to document around the Shetland Islands. The work was then exhibited at the Brighton Photo Fringe in 2018.
Richard Chivers is a documentary photographer based in Brighton, England. His work broadly looks at the British landscape and how it is shaped and re-shaped over time. Examining rural, industrial and urban spaces through history, geography and social themes that convey the complex nature of the landscape we inhabit.
His work has been exhibited across the UK and Internationally including the Brighton Photo Fringe, Format International Photography Festival, Arles, the MK Gallery, Anise Gallery and various other places.
He is a member of the MAP6 Collective whose work is currently on show at the Brighton Photo Fringe 2020.
Follow Richard Chivers on Instagram.