Document Scotland is delighted to showcase work by a fellow collective of photographers. The Shetland Project: Young Prospects by Heather Shuker was made in 2018 during a six-day trip to the Shetland Islands with the MAP6 photography collective. The Shetland Project was MAP6's fourth project, following on from The Moscow Project, The Lithuania Project and The Milton Keynes Project.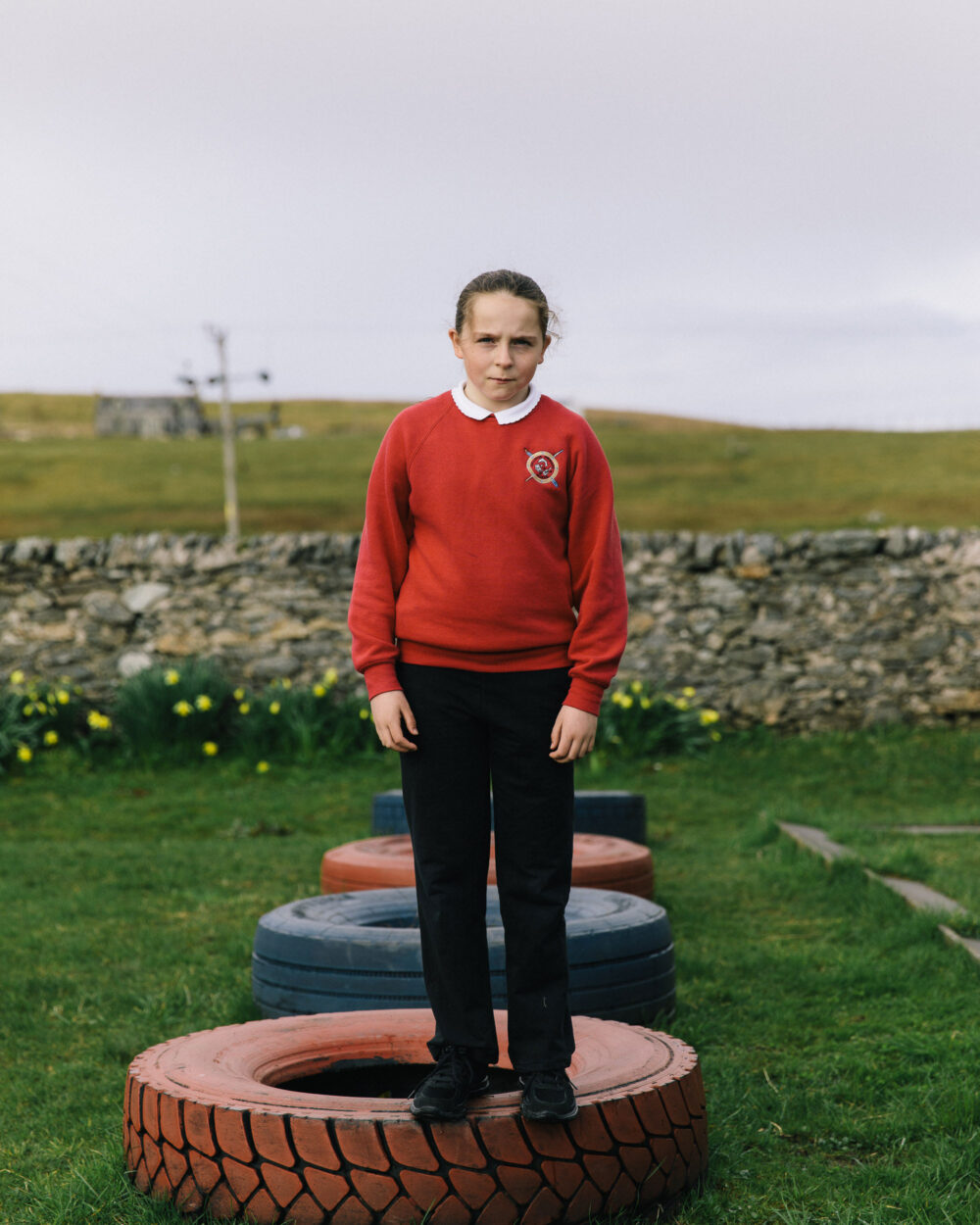 "The route to developing a project with MAP6 is very different from working solo. MAP6 specifically makes work around people and place. Each project is centred on one place, be that a city or country. The criteria for selecting a location is that no one in the collective has visited before. The projects are also restricted to a set time period, which has ranged from 48 hours to 6 days. So it is a different yet interesting way of working. It's easy for photographers to procrastinate about projects. However, with MAP6, once the date is set, that is it. With The Shetland Project we had about three months to come up with a planned project.
As a portrait photographer, projects require a lot of planning, as sessions need to be scheduled in order to make a body of work in just 6 days. Consulting the god that is Google for inspiration, I developed two project ideas. When lead times are short, I find it's good to roll with a few project ideas in the planning stage to see which is most viable. The first was about making portraits of women in the oil industry within the landscape, but I could not get enough traction, and I think it was more a romantic idea rather than a realistic prospect. The second was about young people and their relationship with the islands and the landscape. This idea came up in my research as 2018 was the Year of the Young in Scotland. Using this as a hook was a great opener and reason to make connections with youth groups."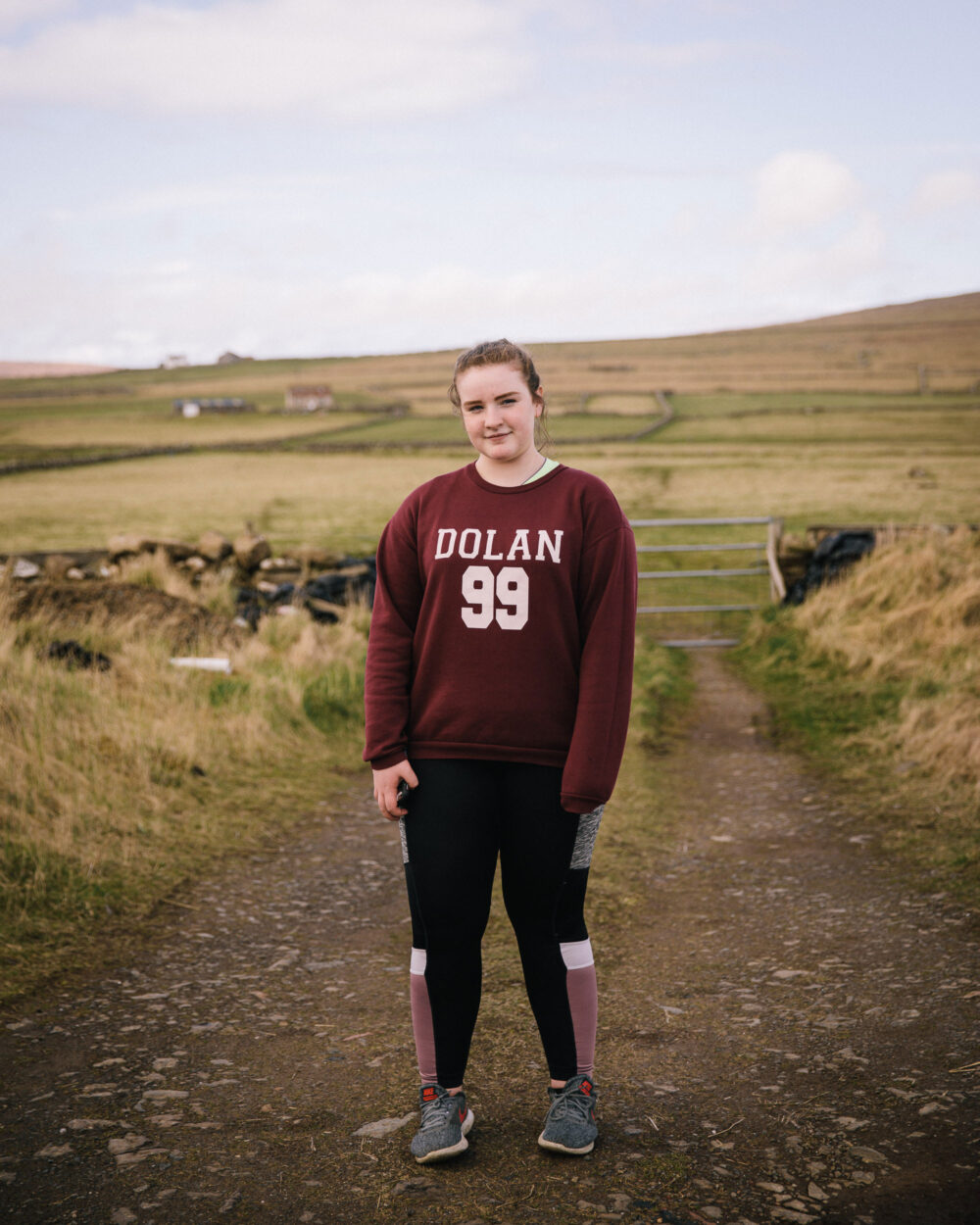 "In order to complete the project in just six days I worked with the council's youth services, who put me in contact with a number of young people to photograph and interview. I was particularly interested in their relationship to the landscape, their thoughts on the mainland and plans for the future. I expected many would long for a life on the mainland, but everyone I spoke with was content with their childhood and life on the islands. Many had plans to move to the mainland for a university education; however, they also were quite sure that they would return to the islands. Here are a few of their comments:
"The Shetland Islands are just perfect."
"Shetland means a lot to me, from the people to the landscape. It's very unique, secluded, with genuinely nice people that you wouldn't get in a city. It's one of the best places to live, and I hope to stay here for the rest of my days."
"Very chaotic yet peaceful. Lots of noise, but quiet noise like birds, the wind and the sea."
"Isolated, but in a nice way. You can't really do much, but at the same time you are free to go anywhere."
"Quiet – and you know everyone."
"Everything we need is here, and it's nice and safe."
"Some may wonder if this is the ideal environment for a child. Yet the younger generation has spirit and loyalty to their land. It's a place where children can roam freely within the community and be in contact with nature. Some are more isolated than others, with school friends living many miles away, yet there is a sense of contentment and belonging. Or maybe the eyes of a child yet to be clouded by the complications of adult life present a more of a peaceful and romantic portrayal of island life? Living here, where a child can be a child, colours the inhabitants' lives."
Heather Shuker is a London-based, award-winning photographer. Her work is about people and place, and relationship between the two. She studied photography at the University of Brighton and Central Saint Martins College of Art. Her work has been exhibited and published both in the UK and internationally.