We interviewed Marc Wilson and featured his impressive project 'The Last Stand' on the Document Scotland site a while ago. His project beautifully documents some of the physical remnants of the Second World War on the coastlines of the British Isles and northern Europe.
When we first spoke to Marc, he had already travelled to over 100 locations and was in the process of crowd funding to complete the project and travel to further locations all over Scotland, England, Wales, France, Denmark, Belgium, The Channel Islands and Norway. The result is a beautiful book and an impressive document of the various bunkers, gun emplacements and observation posts which exist on these coastlines. Many of these locations are no longer in sight, either subsumed or submerged by the changing sands and waters or by more human intervention. At the same time others have re-emerged from their shrouds.
In Scotland, the building of coastal defenses was concentrated on Scotland's east coast as anti-aircraft defenses existed to protect strategic locations on the west, such as the Firth of Clyde, the region's industries, the shipyards and the city of Glasgow. Some of the locations Marc photographed in Scotland include Lossiemouth, Newburgh, Findhorn, Loch Ewe, Hoy, Flotta, Northmavine, Unst and Lerwick.
Marc sent us some information about the book which you can pre-order here – we hope you enjoy it…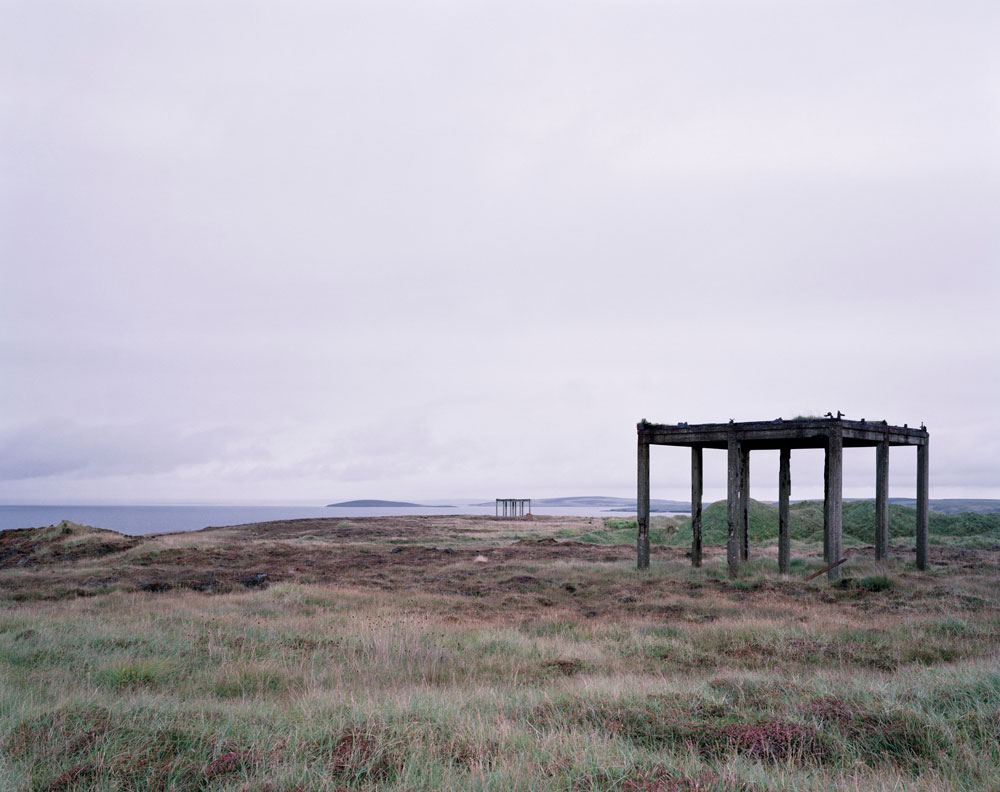 You can click here to see more of Marc Wilson's project The Last Stand on his website www.marcwilson.co.uk