'DOC006 – The Ties That Bind' is our new digital magazine. Released to coincide with our exhibition of the same name at the Scottish National Portrait Gallery, Edinburgh, from 26th Sept- 24th April 2016.
Created in collaboration with acclaimed digital masterminds Start Digital, who we enjoyed working with on our first Digital Magazine, 'The Ties That Bind' is an easy to download digital catalogue showcasing four projects, from the four members of Document Scotland.
Download this digital exhibition catalogue now from the Apple Store or from Google Play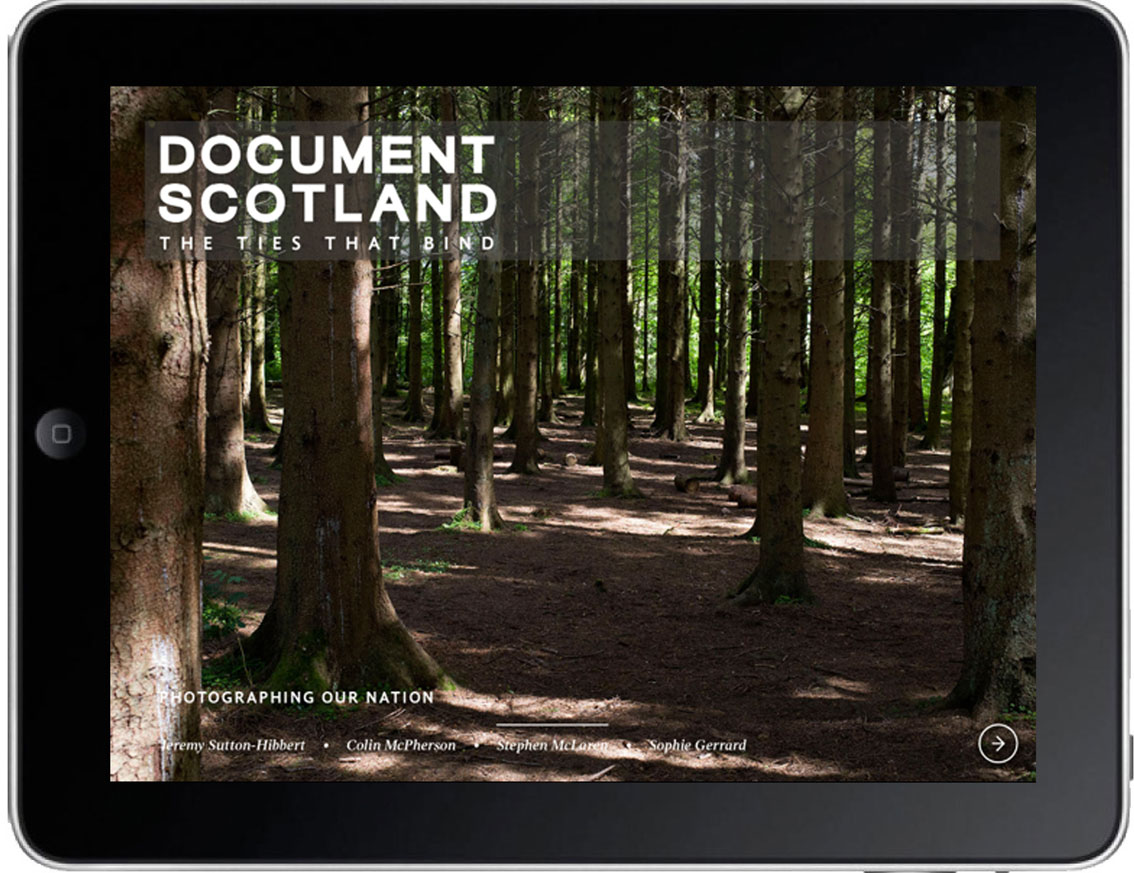 Each of the four projects Unsullied and Untarnished by Jeremy Sutton-Hibbert, When Saturday Comes, by Colin McPherson Drawn to The Land by Sophie Gerrard and A Sweet Forgetting, by Stephen McLaren are those featured in the Scottish National Portrait Gallery exhibition, which has been curated by Anne Lyden. Here in the app they appear with new and unseen images accompanied by text, audio and multimedia photofilms.
We've been delighted to work again with the team at Start Digital. They created our first digital app for us, and since then we've really appreciated the versatility and impact of this digital platform. The layouts are clear and present Document Scotland's images in a gallery layout. The audio and multimedia adds depth to projects elevating them above the simple layout of the 'magazine page' and into a multi dimensional experience. Interactive maps and evocative audio recordings add further complement the projects.
We hope that you will download and enjoy this exciting new digital publication –
This digital exhibition catalogue 'Document Scotland: The Ties That Bind' is available for download for Android and iOS devices from Google Play and the App Store.